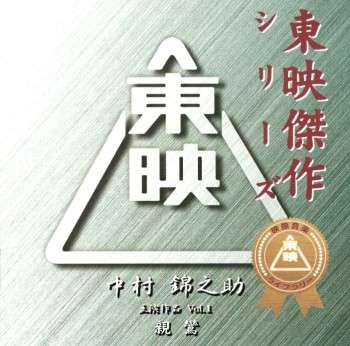 © 2004 Lawrence Tuczynski
Title
Kinnosuke Nakamura Best Collection 1
CD Label
Absord Music Japan Inc.
TOEI Music Publishing Co., Ltd.
CD Number
ABCS-1001
Music Composed by:
Akira Ifukube
Number of tracks
26
Running time
50:38
Number of discs
1
Year of release/manufacture
09-22-1999
REVIEW

January 30, 2004

This CD is Collection 1 of the best tracks from Kinnosuke Nakamura movies. I found out there is also a 2 disc volume 2, ABCS-1014~15. I do not have a copy of that followup disc. From what I could see it also contains some Akira Ifukube tracks but also tracks by other composers.

The music here is typical Ifukube sans the marches. Most of the music is slow to mid tempo and some of the themes will remind you of his Kaiju work. It's easy to hear familiar snippets that appear in some of his other films. This was a pleasant enough CD to listen to but nothing jumped out at me as something that would stick in my memory.
Kinnosuke Nakamura Best Collection 1
Track translations coming soon!