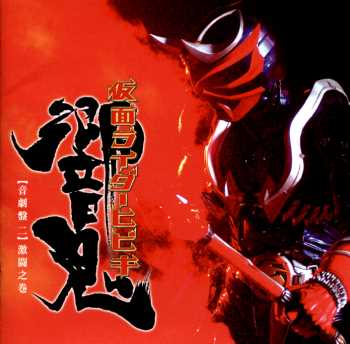 © 2007 Lawrence Tuczynski
| | |
| --- | --- |
| Title: | Kamen Rider Hibiki - Original Soundtrack 2 |
| CD Label: | Avex Entertainment Inc. |
| CD Number: | AVCA-22392 |
| Music by: | TOSHIHIKO SAHASHI |
| Number of tracks: | 35 |
| Running time: | 52:35 |
| Number of discs: | 1 |
| Year of release/manufacture: | October 12, 2005 |
REVIEW

September 14, 2007

Interesting soundtrack. It starts off sounding like heavy metal music and then alternates between what you would expect from a soundtrack and tracks that sound like hard rock music. Some nice xylophone music on some of the non rock tracks.The final track is a male vocal track. Overall not bad if you like hard rock music. I have never seen the movie this soundtrack is from.
Kamen Rider Hibiki - Original Soundtrack 2
English translated titles courtesy of Jolyon Ytaes.
Purification... (long Shakuhachi version)
Radiance ~ Summer of Forging
Puppet (Kugutsu)
Arch Enemy
Fierce Battle
Days of Peace
Perplexity
Ritual (DA) Banquet
Ozomashiki [name/title of person]
Rumbling Thunder
The Hand That Pulls the Strings
Thunder & Lightning Intense Quake
Radiance of Discipline
Elegant Style
Radiance ~ The Evil That Lives On & On
Fascination (Kodo)
Early Bell
Stealth
Target
Magical Power
Blast of Wind
In The Sun's Radiance
Radiance ~ Flowing Azure
Forge, Forge! [ie Tran, Train!]
Stealthy Shadow
Mysterious Doji & Hime
Tachibana
One Time
Regards, eh?
Racing Hibiki
Malice
Fireball
Armouring
Radiant Boy
Boy! (TV Size II)