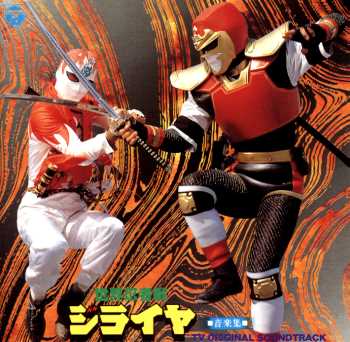 © 2006 Lawrence Tuczynski
Title
WORLD NINJA WAR JIRAIYA Music Collection
CD Label
Columbia Music Entertainment, Inc.
CD Number
COCC-72051
Music by:
Kisaburo Suzuki (Composer)
Kei Wakakusa (Composer)
Number of tracks
21
Running time
68:25
Number of discs
1
Year of release/manufacture
March 27, 2004
REVIEW

September 22, 2006

This CD is #051 in the Animex 1200 set of limited releases (limited to 5,000 copies). In general, most of the ANIMEX CDs are budget reissues of older Columbia LPs. This one is reasonable priced at http://www.cdjapan.co.jp/.
WORLD NINJA WAR JIRAIYA Music Collection
Track titles courtesy of Jolyon Yates
The titles with ?'s Jolyon is not 100% sure of. If anyone knows the title is different, please email me with corrections and you will get full credit here. Thank You!
Jiraiya (TV Size)
Paco Legend
Poison Trade Plans
World Ninja Challenge
Up for a Throwdown
Shinobi '88 ['Shinobi' = 'stealth', and is another word for 'ninja']
Misa Reiyabu! [? Character name? ]
Fellowship of the World Race
Girls' Destiny
Creeping Shadow
Whirling Spirit [?]
Jiraya
Yamaji Family ~ In The Light~
Ha Emi [?] Longing
World Ninja War
Attack! [?] Clan
[?] Magnet Light Vacuum Sword
Big Deathmatch
Magnet Light Vacuum Sword Split Decision!
New Determination
Shinobi '88 (TV Size)
Music: Kei Wakakusa (2~5, 7~11, 13~16, 18~20)
Composer: Kisaburo Suzuki (1, 6, 12, 17, 21)
Performed by: the Columbia Orchestra
Song: Akira Kushida