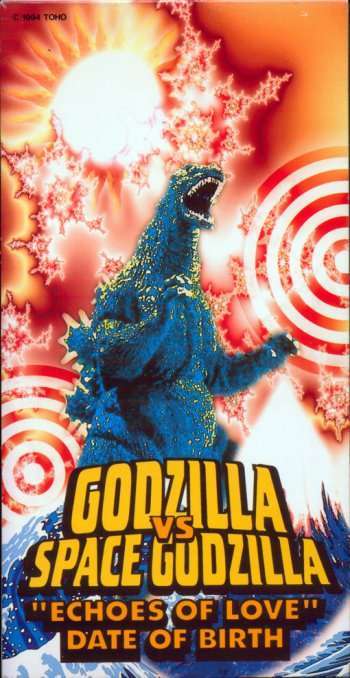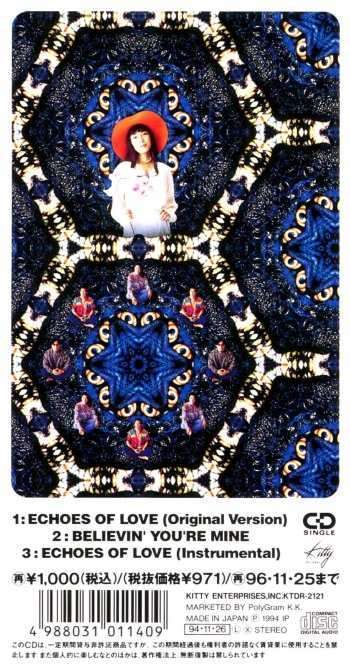 © 2002 Lawrence Tuczynski
Title:
Godzilla vs. Space Godzilla (Single)
Japanese Title:
Gojira Tai Supesugojira
CD Label:
Kitty Enterprises, Inc.
CD Number:
KTDR-2121
Music by:
Isao Shigeto
Music Conducted by:
Kow Otani
Number of tracks:
3
Running time:
15:49
Number of discs:
1
Year of release/manufacture:
1994
Year Movie Released in Japan:
1994
Year Movie Released in U.S. (Video):
Jan.1999
DVD Released in U.S.:
Double DVD, Columbia/Tri-Star #04690, Feb. 2000
Also has 1995 "Godzilla vs. Destroyer"
REVIEW

January 26, 2002

This is a rare 3 song 3" single that I picked up from a person in Japan. It was a former rental copy which surprised me because the rental of CD's is almost unheard of in this country. The three tracks on this CD are very enjoyable. All three tracks are also in Stereo. What was surprising to me was that the first track, "Echoes Of Love", is sung mostly in Japanese but also contains a few sentences sung in English. Also track 2, "Believin' You're Mine", is sung entirely in English. Only the two versions of "Echoes Of Love" are from the original "Godzilla vs Space Godzilla" soundtrack.

This was a really nice find and complements the other 3" single I have from "Godzilla vs Mothra". Both singles are nicely done and makes me wonder how many more are floating around out there that I don't know about.
U.S. Title: Godzilla vs. Space Godzilla
Japanese Title: Gojira Tai Supesugojira
Echoes Of Love (Original Version)
Believin' You're Mine
Echoes Of Love (Instrumental)