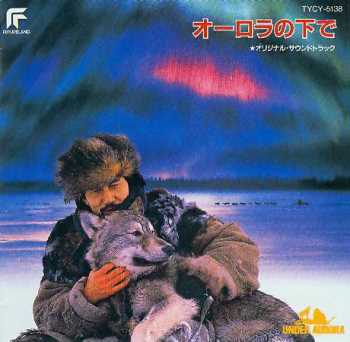 © 2007 Lawrence Tuczynski
| | |
| --- | --- |
| Title | Under Aurora |
| Japanese Title | Orora no shita de |
| CD Label | Futureland / Toshiba EMI Japan |
| CD Number | TYCY-5138 |
| Music by: | Reijiro Koroku |
| Number of tracks | 16 |
| Running time | 50:59 |
| Number of discs | 1 |
| Year of release/manufacture | July 11, 1990 |
| Year Movie Released in Japan: | August 04, 1990 |
REVIEW

May 11, 2007

Scans, info and review courtesy of Jurgen Himmelmann

"Under Aurora" is a Russian/Japanese co-production: the story is settled in East Siberia around 1912. A description of the story you will find here: http://www.pymmik.com/Aurora.html

The music is composed by Reijiro Koroku, better known for his Godzilla 1984 (230A 7022, TYCY-5360, G-016) score. "Pod severnym siyaniyem" (the Russian movie title) is a rich, symphonic work with beautiful, epic themes. The last track is a Russian choral. Now this CD is very rare and even in Japan nearly impossible to find. The music was released by the same label of the first 20-Godzilla-CD-series: Toshiba EMI / Futureland. The booklet contains some black/white photos and a text written in Japanese only.This score can be recommended to everyone who likes beautiful symphonic music.
Under Aurora
Track titles from http://music.yahoo.co.jp/shop/c/10/tycy5138/
Ground Siberia
Death of [damuka]
Al Say knee and source warehouse
The brin birth
Vengeance
The forest which freezes
Thinking [anna]
Story of [damuka] forest
The brin growth
Under aurora
Parting
Journey of ice and snow
The brin meeting again
Road of hardships
End of traveling
Roaming person (the Russian folk song)