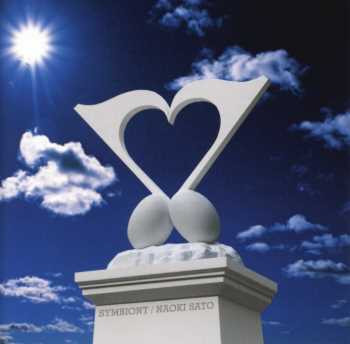 © 2007 Lawrence Tuczynski
| | |
| --- | --- |
| Title | SYMBIONT - Naoki Sato BEST TRACKS |
| CD Label | Universal J |
| CD Number | UPCH-1494 |
| Music Composed by: | Naoki Sato |
| Number of tracks | 20 |
| Running time | 72:15 |
| Number of discs | 1 |
| Year of release/manufacture | June 07, 2006 |
REVIEW

January 09, 2007

This compilation of Naoki Sato's music is a great stand alone listening experience. There are several styles of music here and they all sound great. Track 4, "Pop 70", sounds like a 70's disco track. Track 7, "Jamboree", has a big band sound with pounding drums and horns. A very catchy tune indeed. I really enjoyed listening to this CD and think it will appeal to many people, especially if your musical tastes are varied and not locked into just a few types.
SYMBIONT - Naoki Sato BEST TRACKS
English titles are an online translation of http://www.neowing.co.jp/detailview.html?KEY=UPCH-1494 and may not be totally accurate.
SYMBIONT~PROLOGUE - Encounter ~
Destiny
Departure
pop70.
Wandering fog
BOM-BA-YE!!
Here We Go!
Jamboree
Pre-cure Transformation
Precious Seasons
Romantic Love Novel - Main Theme
Courage
Soul of non-?
Eureka
Condition of Man
Theme of Indomitable Combative Spirit
The Evening Sun - Opening of "ALWAYS"
Desire in chest
Last Stone
SYMBIONT~EPILOGUE - Going on a Journey ~