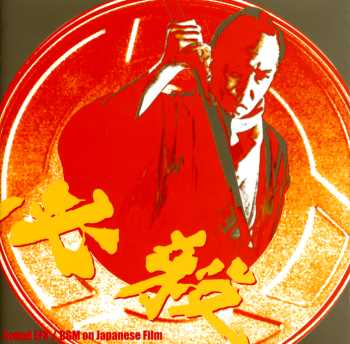 © 2007 Lawrence Tuczynski
| | |
| --- | --- |
| Title | Sound EFX/BGM on Japanese Film Eiga no Kokaon / BGM Series 2 Hissatsu |
| CD Label | Victor Entertainment, Inc. |
| CD Number | VICG-60592 |
| Music by: | Various |
| Number of tracks | 75 |
| Running time | 42:45 |
| Number of discs | 1 |
| Year of release/manufacture | July 26, 2006 |
REVIEW

January 04, 2007

This disc with the short running time of almost 43 minutes contains 75 tracks containing a collection of archival sounds from classic Shochiku films, this time focusing on action effects. There are about a half dozen instrumental tracks of music from some of these movies but the majority of tracks are short sound effects of things like guns shooting, swords and knives swishing, etc. Many tracks are very similar and repetitive. This is definitely not a CD you'd put on to just listen to more than once. It might be good for pulling off some sound effects to use in something of your making like a home video or something. The few instrumental tracks here are nicely done in a variety of styles. A few sound like something you'd hear in a Mexican Western while others would be at home at a New Orleans swing/jazz club.

Additional info by David Hirsch

This second volume following Toho's kaiju sound effects switches to the sounds from the classic 1972 samurai series "Hissatsu." During the Edo period, a secret organization is formed to avenge the common man. There are great metallic clangs of swords clashing, striking and penetrating human flesh with a delightful squishy noise. Oh, what will your neighbors think?