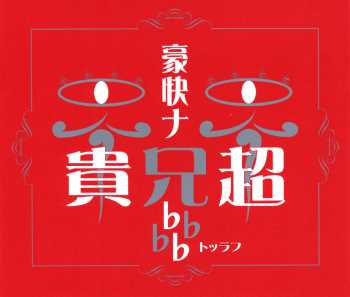 © 2006 Lawrence Tuczynski
Title:
CHOUANIKI / Flat (The Super Big-Brothers)
CD Label:
BKM
CD Number:
G.R.F.013EX2
Music Performed by:
Bukimisha Weird Secret Society
Takeo Yahiro & Friends
Number of tracks:
14
Running time:
73:54
Number of discs:
1
Year of release/manufacture:
Stardate December 29 2664 (2004)
REVIEW

October 02, 2006

In the past few years, the Japanese vocal group Bukimisha has recorded an impressive body of unique a cappella interpretations. I have almost no info on this disc but it is a remix album of the same music appearing on CHOUANIKI (The Super Big-Brothers) (G.R.F.013EX).

As you can see by the note below by my translator, we may never get the real track titles or even title of this very limited CD. It came with no booklet and the only available info was on a paper cover. This is more of Bukimisha's hijinks I am sure but wish I could get more solid info.
CHOUANIKI / Flat (The Super Big-Brothers)
Note from Jolyon Yates about the disc & tracks:
The title appears to be KIKYOCHO (NOBLE SUPER YOU), but then in the track titles the kanji are reversed to CHOKYOKI (SUPER ELDER BROTHER HERO). The track listings use old fashioned numbers for 1 to 14, and back in the day laterally arranged kanji could be read from right to left. In short, I don't even know what the title is! Songs are by someone or something called Protein 32, and the record is dated Stardate December 29 2664 (2004).