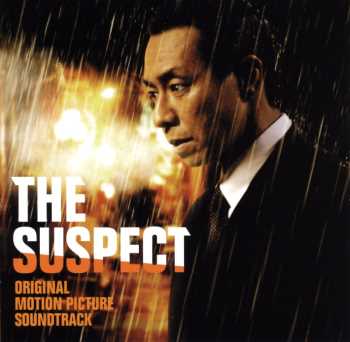 © 2007 Lawrence Tuczynski
| | |
| --- | --- |
| Title | The Suspect (Yogisha Shinji Muroi) |
| CD Label | Universal Sigma |
| CD Number | UMCK-9125 |
| Music Composed by: | Akihiko Matsumoto |
| Number of tracks | 12 |
| Running time | 44:34 |
| Number of discs | 2 |
| Year of release/manufacture | August 24, 2005 |
REVIEW

January 08, 2007

I have not seen this 2005 Japanese film so don't know how well the music works in the film. The trailers are interesting and if I ever have a chance to see a subtitled or dubbed version of the film I'll be sure to catch it.

This soundtrack, like Akihiko Matsumoto's other one on this web site called "Negotiator" (UMCK-9113), displays a really wide variety of musical styles but overall it isn't bad and I enjoyed most of it.

This CD is a 2 disk set with disc 1 being the CD soundtrack and disc 2 being a DVD containing 4 movie trailers and movie digest. I'm not sure what a movie digest is supposed to be. It looks just like another movie trailer to me. This DVD appears to be an all region playable DVD. Something else strange about this set is the fact that the tri-fold booklet is mostly in English and the track titles are also listed in English. When you load the DVD, the menu titles are in English yet all the dialogue and speaking is Japanese only with no choice for subtitles of any kind.
The Suspect (Yogisha Shinji Muroi)
BRAVE-THE THEME OF THE SUSPECT SHINJI MUROI
FORESHADOW
G-GROOVE-UNPLUGGED MIX
HAIJIMAX
THE SUSPEC
SILENCE AND FEARNESS
THE LIGHT OF REMINISCENC
G-GROOVE-ORIGINAL TRACK FROM F.F.S.S
OUR DIGNITY
THE BRAVE(REPRISE)
END CREDIT