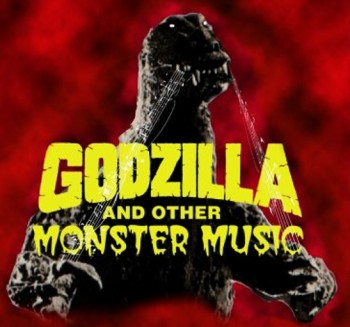 "Godzilla Rising" painting by Chris Scalf

"GODZILLA ® and the GODZILLA ® character are the registered trademarks and copyrights of Toho Co., Ltd., a separate entity not affiliated with this website. This website, it's operators, and the content on this site related to GODZILLA ® are not authorized by Toho Co., Ltd."
This page and all pages on this site Copyright © 1998-2019 by Lawrence Tuczynski
All of the reviews, translations and other information featured on this site are copyrighted material.
Unauthorized usage is prohibited and illegal without permission.
For 10 Big Myths about copyright explained, go to: http://www.templetons.com/brad/copymyths.html
Current Date & Time is:
This page last updated on June 17, 2019
You are visitor number:
since June 2, 1998.
Copy the following code to your site to link to this page:

WHY DID I DESIGN THIS SITE and WHERE CAN I FIND THESE SOUNDTRACKS?
These questions and their answers plus many more can be found by clicking on the FAQ button below.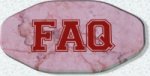 I am NOT a store! I DO NOT sell CD's.
I am a fan trying to bring hard to find info to other fans.

I'm interested in feedback about this site.



June 17, 2019

June 16, 2019

June 13, 2019

June 10, 2019

June 09, 2019

June 08, 2019

May 31, 2019

May 28, 2019

May 15, 2019

April 19, 2019

April 11, 2019

March 22, 2019

2019

ATTENTION: I started this web site a little over 20 years ago. It has been a labor of love and generates NO money so all expenses come out of my pocket. I retired 4 years ago and live on a much smaller income than when I was working and can no longer afford to buy the new Japanese CD's. Updates to this site over the last year or so have been provided by fans of the site who I thank very much (and always give full credit for the info). I'm sure if you are a regular visitor you have noticed updates are sporadic. Thanks to this site I have made many new friends over the years. I mention this because my hosting plan for this site is due for renewal Dec. 3rd and unless there is another price increase will cost me around $125 for another year. I will do it this year. However next year I will not only be due for hosting renewal expenses but also will have to renew my domain name (godzillamonstermusic.com). I am thinking about ending this site in December 2019 when these renewals will be due. I welcome your thoughts about this. Please email me:

And now, on to the music.......
Click on any picture below to take you to a page full of CD's for more info.